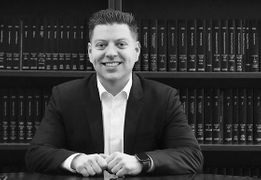 Felix Gitelman, Esq.
Associate
Felix Gitelman joined Turek Roth Grossman LLP in 2022, as an Associate in the firm's Real Estate and Commercial Litigation Department. Felix has substantial experience litigating commercial and residential real estate disputes throughout New York City and Long Island. In addition to litigation, Felix has successfully represented clients in lease negotiations as well as real estate transactions, with an eye towards avoiding litigation.
In addition to regularly appearing in Courts throughout New York City, Felix negotiates various contracts and agreements on behalf of his clients, which includes landlords and tenants (both commercial and residential), real estate developers, local businesses, and individuals that are seeking competent and sound legal advice.
Prior to joining Turek Roth Grossman LLP, Felix was an Associate specializing in real estate litigation with boutique, and mid-sized law firms, in New York City. Prior thereto, Felix worked at a large residential property management company as Associate General In-House Counsel.
Felix immigrated to the United States from Ukraine in 1990, and currently lives in Brooklyn with his wife, daughter, and dog (Judge). Felix speaks fluent Russian. When not working, Felix enjoys cycling, cooking, yoga, and most of all, being a dad.
Felix received his J.D from the University of Detroit Mercy School of Law in 2011, and his B.S from St. John's University in 2007.