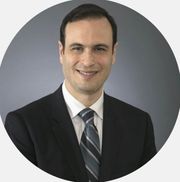 M. Avidan Kimmel, ESQ.
Avi Kimmel joined Turek Roth Grossman, LLP as an associate attorney in 2019, where he represents property owners, businesses, co-op and condominium boards, landlords, tenants and developers in a wide variety of real estate transactional and litigation matters.
Prior to joining Turek Roth Grossman, LLP, Avi worked at law firms in Manhattan with a focus on real estate and business law, including real estate transactions and litigation, commercial matters, corporate issues and municipal financing. Avi also previously worked as an urban planner in New York City. He holds a master's degree in city and regional planning and has helped communities, businesses and public officials to develop land use, economic development and infrastructure projects as a planning consultant to the City and State of New York.
Additionally, Avi has extensive experience in the fields of public policy and international affairs. He is a former U.S. Presidential Management Fellow and has served at the U.S. Department of State and the U.S. Department of Homeland Security. Avi's interests include history and travel, and he has lived and worked in Ecuador, Colombia, China, Japan, and Australia.
Avi received his J.D. from Santa Clara University School of Law, his M.C.R.P. from the Georgia Institute of Technology and his B.A. from Brown University. During law school, Avi was a member of Law Review and externed for the U.S. District Court for the Northern District of California.
Avi is admitted to practice law in the State of New York and the District of Columbia.