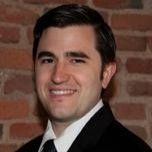 Matthew E. Eiben, Esq.
Matthew Eiben rejoined Turek Roth Grossman, LLP as a Senior Associate in 2021, having previously been an Associate in the Firm's litigation department from 2012 to 2015. His practice is concentrated in representation of boards of directors and managers of cooperatives and condominiums, complex residential and commercial real estate litigation, and construction litigation. He has litigated a diverse array of real estate matters before the Civil, Supreme and Appellate Courts of the City and State of New York, including: disputes concerning cooperative and condominium law; construction disputes; complex residential and commercial holdover and nonpayment proceedings; rent overcharge actions and administrative proceedings; disputes concerning rent regulatory coverage; HP proceedings commenced by tenant groups and by the New York City Department of Housing Preservation and Development; proceedings before OATH pertaining to applications for Certificates of No Harassment; brokerage fee disputes; construction license disputes; and partition actions. Matthew brings a result-oriented approach to litigation by blending aggressive advocacy for his clients with creative and pragmatic litigation strategies.
Matthew was named a Super Lawyer "Rising Star" in 2021.
REPRESENTATIVE CASES
Mocal Enterprises Inc. v. Courtney Wall, et al., 2021 WL 1253816 (Sup. Ct. N.Y. Cty.) (Awarding landlord a preliminary injunction against residential tenants concerning objectionable conduct and awarding interim use and occupancy at double the rate set forth in the tenant's expired lease)
Vogel v. Vogel, 172 A.D.3d 464, 100 N.Y.S.3d 231 (1st Dept. 2019)
Ferentino v. CFE 88 LLC, et. al. 2018 WL 66004243 (Sup. Ct. N.Y. Cty. 2018)
SMJ Associates, LLC v. Taubenfeld, 126 A.D.3d 533, 2015 N.Y. Slip Op. 02060 (1st Dept. 2015)
DFS of Springfield Inc. v. DiMartino, 40 Misc. 3d 70, 2013 N.Y. Slip Op. 23231 (2nd Dept. 2013)
Lamb v. 118 2nd Ave NY LLC, et. al., 2017 WL 2936787 (Sup. Ct. N.Y. Cty.)
Napolitano v. 118 2nd Ave NY LLC, et. al., 2017 WL 2936786 (Sup. Ct. N.Y. Cty)
BAR ADMISSIONS
New York, 2011
U.S. District Court Southern District of New York
U.S. District Court Eastern District of New York
EDUCATION
Benjamin Cardozo School of Law, New York, New York
· J.D. - 2010
Michigan State University
· B.S. in Construction Management - 2007